OFFERING CLASSES, TRIPS, and EVENTS FOR ALL AGES!
BIRTH-FIVE CENSUS


Early Childhood Programming

Your child's journey begins at birth at STMA.

Get ready for fall by completing the Birth-Five STMA Census. Doing so you will begin receiving information regarding classes, events, kindergarten, screening and more! We can't wait to introduce you to our schools and staff.
Excited to meet your family!
To register, click on a program below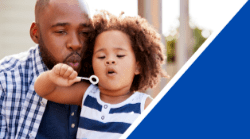 The Program Fee of 3.69% per transaction applies when using all electronic payment methods including; credit card, debit card or eCheck. The Program Fee is non-refundable regardless if a class is cancelled or you withdraw from a class.
To avoid the Program Fee, pay by check, cash or money order.
St. Michael-Albertville Community Education
60 Central Ave W, St. Michael MN 55376
maryc@mystma.org or 763-497-6550